To inquire about purchasing this piece, please call the Grant Berg gallery at (587) 259-6333.
Painting by Tina MartelSize: 12″ x 12″
Tina Martel is a Grande Prairie artist who was born and raised in Saskatchewan. She is a visual artist whose mediums comprise of painting, mixed media, drawing, photography, installation, and video. Tina is an Instructor of Fine Arts at Grande Prairie Regional College. She holds a Bachelor of Fine Art with Honours in Painting from the Alberta College of Art and Design, and a Master of Fine Art in Painting from the University of Calgary. Tina also has a Certificate in Digital Filmmaking from the New York Film Academy. Tina's works have been exhibited nationally and internationally. Tinas mixed media pieces are like an archeological dig using different materials to create richly textured acrylic paintings with layers. Tina creates stories with her art that reference memory, the mystical, personal history, social commentary, and popular culture. In addition to fine art, Tina is an award-winning author for her book Not in the Pink.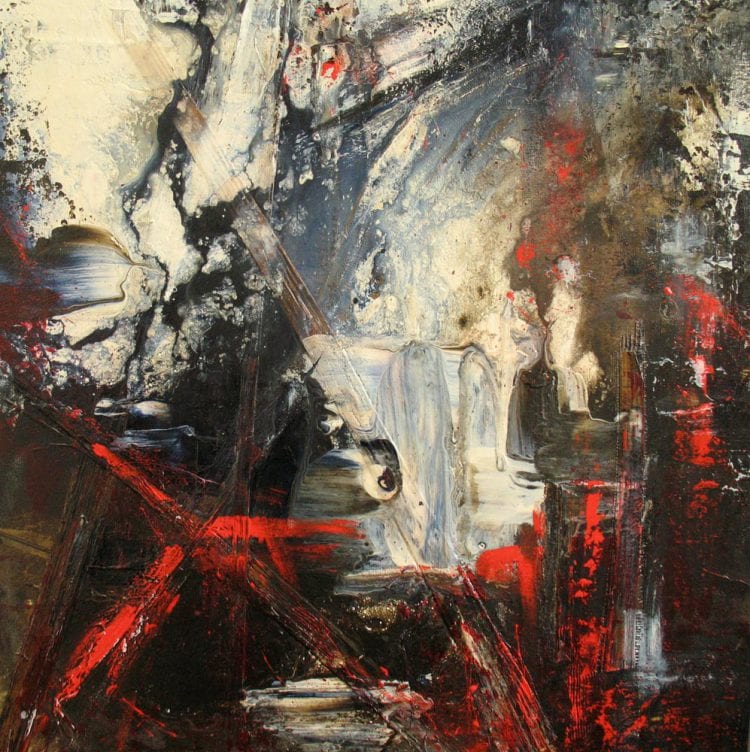 Other Works by Tina Martel